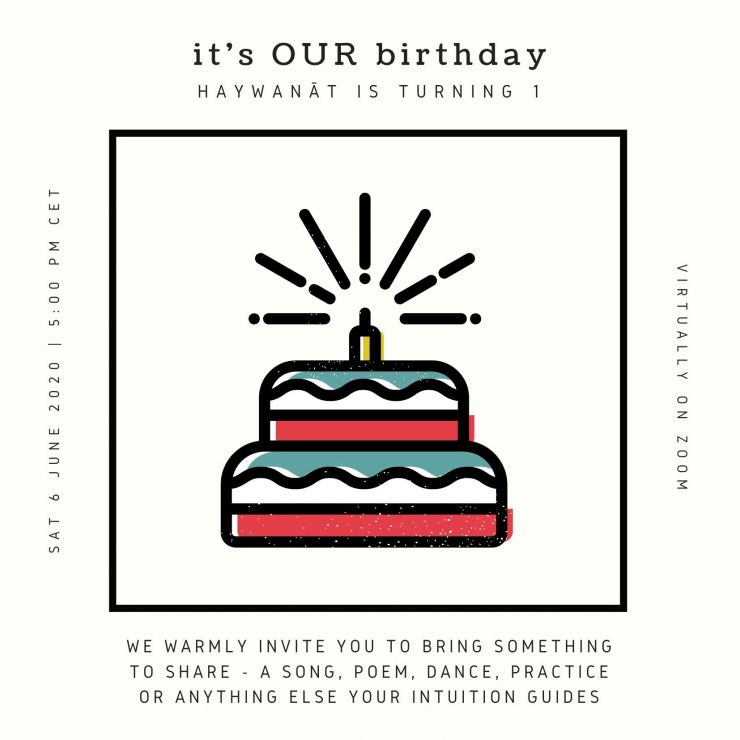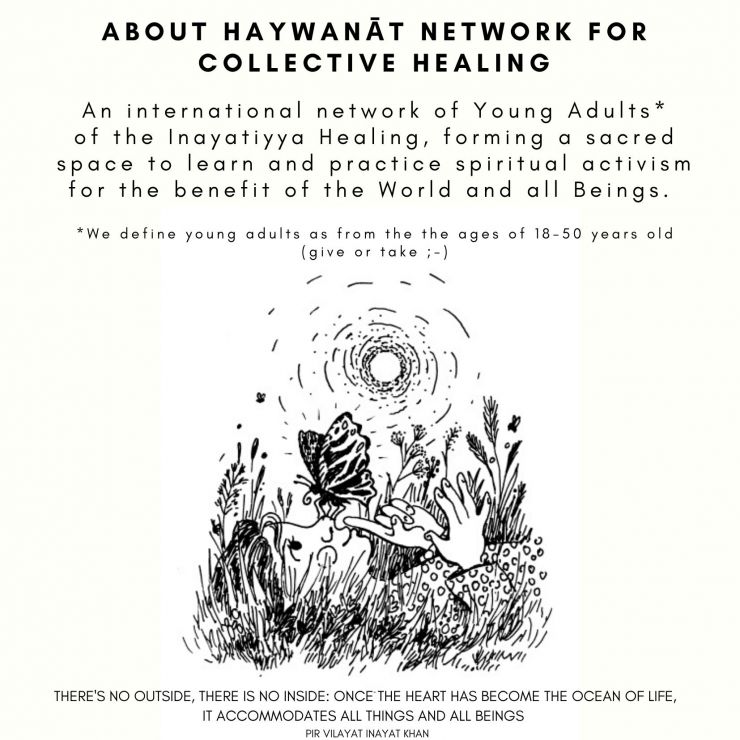 Dear Beloved Friends,
Please join us to celebrate the 1st Birthday Anniversary of Haywanāt, our sacred space for Young Adults of the Inayatiyya Healing. You are requested to bring something to share - a song, poem, dance, practice or anything else your intuition guides you to.
The space will be open for 90 minutes via Zoom. No advance registration required. All ages are welcome!
Date & Time: Saturday June 6th, 2020, from 5-6:30 pm CET (8 am San Francisco; 11 am New York; 4 pm London; 5 pm Berlin; 8 pm Lahore; 8:30 pm New Delhi; 1 am Sydney; 3 am Auckland)
About Haywanāt Network for Collective Healing: An international network of Young Adults of the Inayatiyya Healing forming a sacred space to learn and practice spiritual activism for the benefit of the World and all Beings. We define young adults as from the the ages of 18-50 years old (give or take).
If you are a young adult and want to get invitations to future Haywanāt meetings, please send a message to Helena and Khair-un Nisa at: office@sufihealingorder.info
'There's no outside, there is no inside: once the heart has become the ocean of life,
it accommodates all things and all beings.'
- Pir Vilayat Inayat Khan -