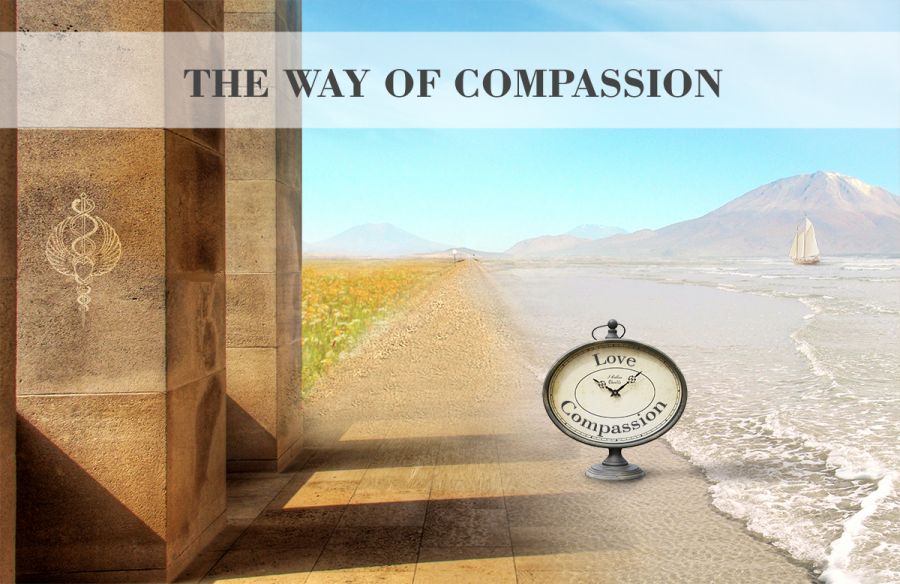 Healing ourselves and the World
Saturday and Sunday 24-25 October
an Online Retreat organised by Inayatiyya Healing UK.
'Your task is not to seek for love, but merely to seek and find all the barriers within yourself that you have built against it.'
Jalāl ad-Dīn Rūmī
In this time of unforeseen opportunity, as well as uncertainty, loss and fear, we need to build a strong foundation on which to base our healing practices. This foundation is compassion and love.
In our retreat we start with self-compassion: how do we learn to accept ourselves as we are? Experiencing compassion for ourselves allows us truly to extend it to others. On Sunday we explore forgiveness: how do we let go of elements of the past that continue to constrain and wound us, to free ourselves for compassion for the present? And then to extend outwards for a true connection to all others and the Divine?
'Compassion is not a relationship between the healer and the wounded.
It's a relationship between equals.
Only when we know our own darkness well
can we be present with the darkness of others.
Compassion becomes real when we recognize our shared humanity.'
Pema Chodron
The Retreat is open to anyone, anywhere in the world, who is interested in healing. No prior involvement is required.
On Zoom, in English
Times: 10.00-16.00 (UK) with plenty of breaks. An additional breath attunement Sunday 7.30 – 8.30am
Cost: £60 for both days; £30 for one day. If this is a challenge, please pay between £10 £60. It is also possible to make a payment in Euro. Donations are also welcome!
Registration: please send an email to info@ihuk.org. We will send payment and joining instructions.
Guided by:
Sarida Brown Is international leader of Inayatiyya Healing, teaches the 2-Year International Healing Course, retreat guide. Acupuncturist since 1974, founder of Caduceus Journal.
Farzana Dalila-Boyle is a Transpersonal Psychotherapist, Breathworker, and a Conductor in Inayatiyya Healing UK. She is also a Retreat Guide, and a certified Leader of the Dances of Universal Peace.
Malika Stothard is an experienced Teacher, Transpersonal Psychotherapist and Reiki healer. She has been a member of the Sufi Healing Order for 20 years and is a trainee Conductor.
Saida Taylor-Brook is a Conductor in Inayatiyya Healing UK, a Transpersonal Psychotherapist/ Supervisor and a Mindfulness Meditation Teacher with a special interest in mindful self-compassion.
Munira Salomon is an Alexander Technique teacher and an international advocate of media freedom. She is a Conductor in Inayatiyya Healing UK, and a student of the IHO's 2 year healing course.
Noor un nisa Jacobs is a teacher, retreat guide and healing conductor in the Inayatiyya. Her work is inspired by the Divine Feminine Mysteries and the Message of Hazrat Inayat Khan.
We look forward to receiving your bookings and making this special journey of retreat with you.